---
Green Screen From Home with CloudKO
The Fall season is always a crazy time in the school photography industry. From capture to delivery, the entire process requires many meticulous steps to ensure happy parents for the thousands of kids we photograph. This year, we are faced with a new challenge of ensuring a safe workplace for our employees, and guess what...we can help!
CLOUDKO
In January 2016, 36Pix launched a do-it-yourself web-based application for high volume school and sports photographers: CloudKO.  Over the past 4 years, CloudKO has been used to process millions of images, both internally here at 36Pix and by labs, studios and photographers across the world. We have used customer feedback to improve the application and give clients what they want - and need - to work as efficiently as possible while maintaining the highest quality extraction. Since CloudKO is web-based, you don't need to download any software or purchase multiple licenses. All you need is an internet connection and Chrome browser, which is perfect if you have employees working from home! Here are some key points which make CloudKO the perfect solution for your green screen needs this Fall…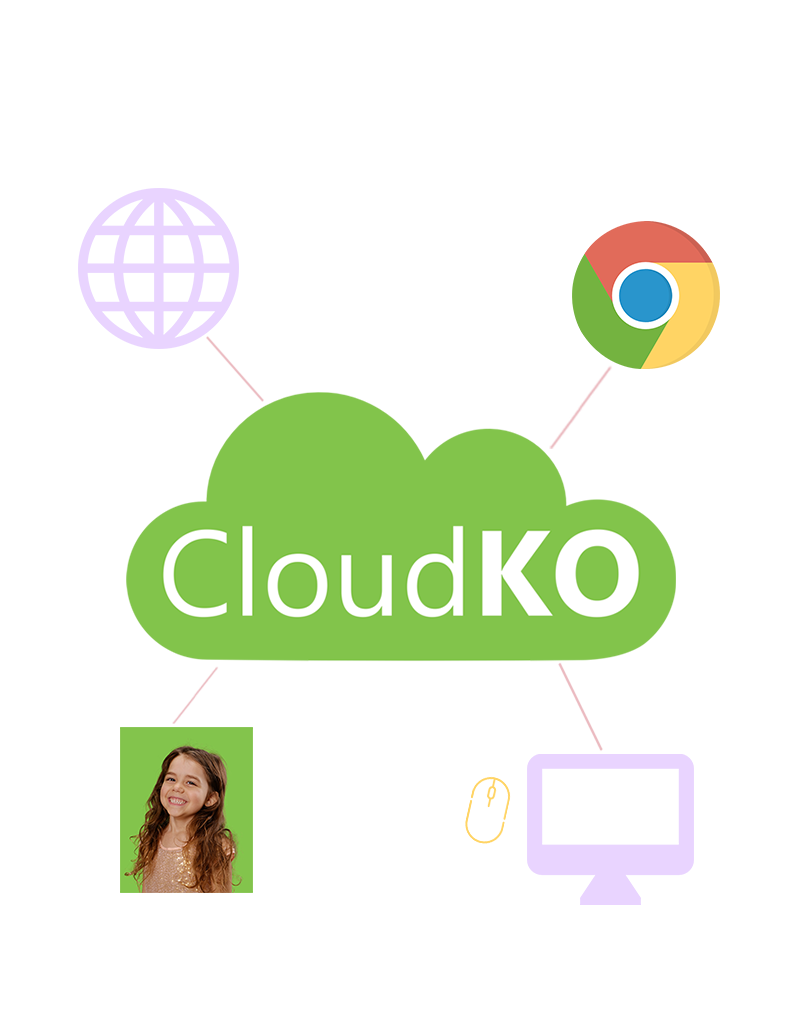 EFFICIENCY
CloudKO uses Amazon servers to batch thousand of images at once to extract the blue or green screen with our award-winning algorithm. By the time technicians validate the images in CloudKO, most of the work has already been done! Users can view 4 thumbnails to quickly identify which images need masking to replace green on the subject. On average, only about 18% of images need masking and the rest are perfect straight out of the box. On average, a single user validates about 5,000 images per day. All new CloudKO DIY customers get a free virtual training to ensure maximum efficiency.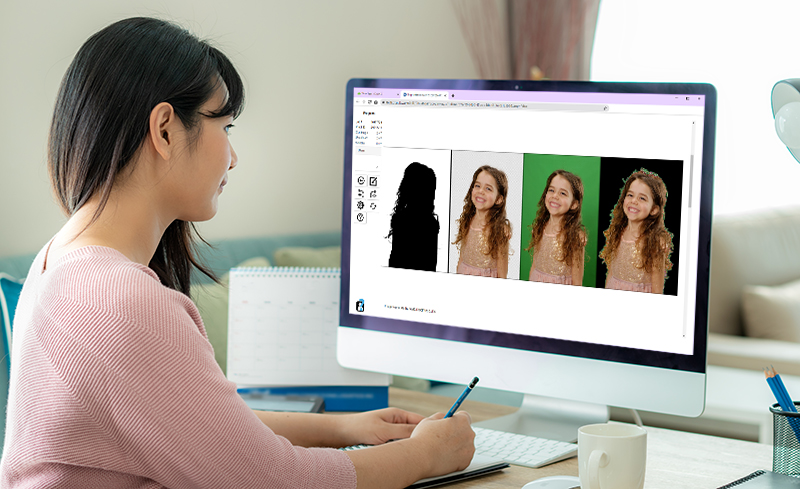 QUALITY CONTROL
We believe quality is essential to getting happy customers.  For this reason, CloudKO has two permission levels: Technician and Administrator. Technicians have the ability to validate and edit images, but they cannot transfer results, reset jobs, nor view user reports. Users with admin access have the option to validate jobs before transferring the extracted images back into your workflow software or sending the images to print.
REPORTS
It can be difficult to keep tabs on employees who are working from home, especially in the middle of the season when there are a crazy number of images going through your pre-production channels. To help track employee's work, CloudKO comes with a detailed user report where you can see how much time a user spent on a job, how many images they validated and how many they edited. This is an easy way to keep track of who is doing what and by comparing stats for multiple users, you can identify if someone needs extra help. At the end of each season, we compile a report of all users and provide you with specific feedback to ensure you're getting the most out of the application.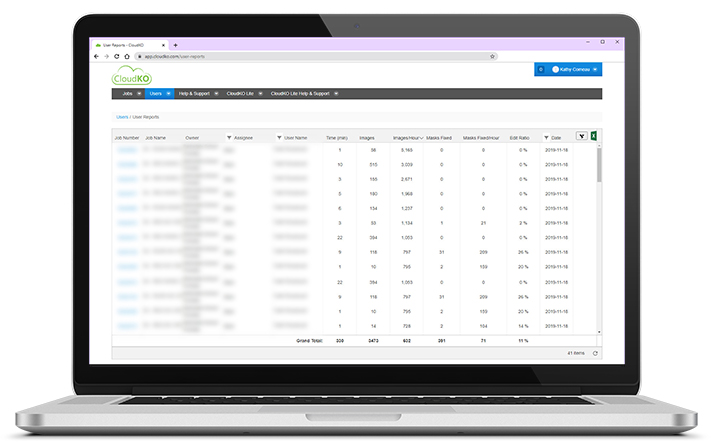 The entire school photography industry got hit pretty hard this spring and no one really knows how the fall season will turn out. We believe we all need to stick together and help each other as best we can. If you're interested in learning more about CloudKO, fill out the form below and Nick will be in contact with you to get you setup. 
Wishing you all a fantastic Fall season!