---
How building content can help you generate more revenue: Part 3
The digital world has created new opportunities for the photography industry in the form of content, and now it is up to us to convert this into additional revenues and ways to satisfy our customers' desires. In this article, we are going to present how building content is the key to revenue growth.
In previous articles, we presented the importance of choice and personalization to drive your sales and build customer loyalty and retention. Today, we will focus on the digital opportunities to build your strategy and we will give you some ideas.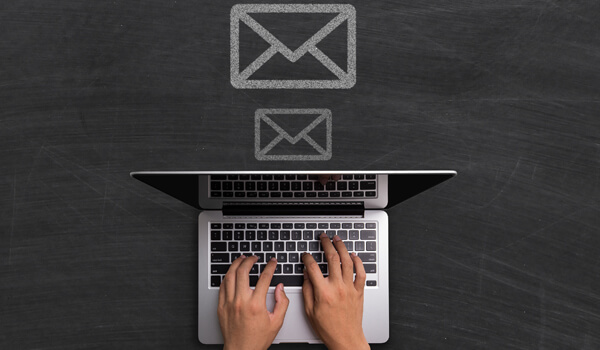 In the last few years, we've seen massive changes in the photography industry with new technologies and social media. Here are some ways you can keep up with the trends.
School photography is a seasonal market, so you have to give your customers incentives to purchase all year long. Online marketing is now essential to your business because it enables you to connect and engage with your customers.
How going digital will ensure you succeed!
Special Offers
Entice your customers with special offers and coupons. These incentives can be used strategically to encourage desired buying behaviors. Create a sense of urgency with a deadline.

Lifetime customers
Online relationships open up opportunities for sales beyond the one-time picture day. With your social media and your database you will have access to an invaluable source of information.
Every occasion is perfect to sell a children's photo or family's photo as gifts: Christmas, Valentine's Day, Mother's Day, etc… Take advantage of your customers' information to send an email with a promotion for special occasions.
With business online, every single order or interaction is packed with data that can easily be analyzed and converted into even more sales.
Some Ideas
1- Date of birth
With a date of birth you can offer a birthday promotion to your customers. Depending on your business, it can be the date of birth of your customer or your customer relationship.
2- Customer habits
If you have information about your customers' consumption habits you will be able to send the right offer at the right time!  For example, last year your customer Peter purchased a customized mug saying "Grandpa loves you," so we can deduce that Peter has a grandchild. Don't forgot to send him an email before Christmas with a special offer and some gift ideas for kids!
3- Content to share on social media
Share special offers or gift ideas on your social media for a special occasion: Mother's Day, Father's Day, Christmas, Back to school, etc…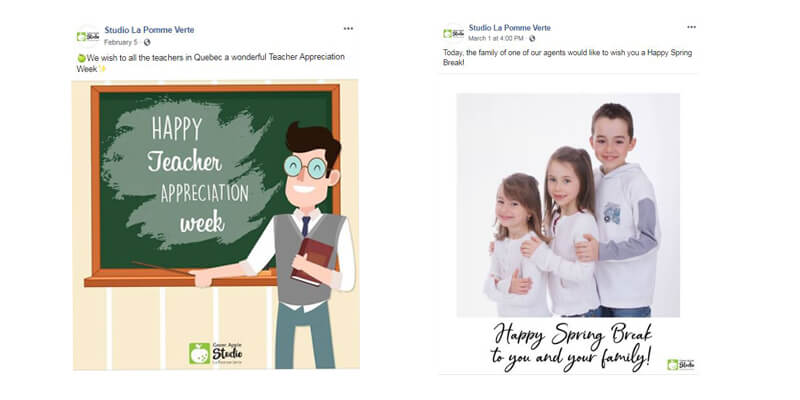 Find more ideas for your social media calendar or promo schedule with the Twitter marketing calendar.
Brand image
Branding has been a crucial part of marketing, you have to be online and your customer can do this job for you. By sharing products on social media you will increase your visibility; word-of-mouth advertising is a powerful marketing technique.
1- Custom products are perfect for social media!
As we presented in our last blog, you have to think of personalization as an opportunity for customers to interact with your brand. Customers are proud of custom products and they will share their experience with their friends.
2- Exclusive products
Become different from competitors by selling exclusive products and exclusive backgrounds (like we do in our school photography division!). That kind of product is perfect to share by message or on social media.

In conclusion, building content is a great way for school and sports photographers to generate more revenues. There are three key components to successfully implementing a content strategy. As mentioned in our previous blogs, the first step is using the highest quality green screen extraction provider, 36Pix, to enable you to create endless content. The second key is to sell online with a large product selection. And the last component is a tool to distribute content to your customer base, for example, Hubspot, Pardot or Mail Chimp.
Spring season is right around the corner!
Now is the perfect time to start planning your marketing to increase your sales. Want to know how 36Pix can help you during the spring season?