---
How building content can help you generate more revenue: Part 2
The digital world has created new opportunities for the photography industry in the form of content, and now it is up to us to convert this into additional revenues and ways to satisfy our customers' desires. In this article, we are going to present how building content is the key to revenue growth.
In the photography industry, 2019 is all about content! Content is at the center of the connection between your brand and your customer. Content is all about maintaining or changing consumer behavior. With content marketing you will:

In our last article, we presented the importance of choice to drive your sales and build customer loyalty and retention. Choice and personalization are closely linked. With personalization you will give more choice.
Think of personalization not only in terms of sales, but also as an opportunity for customers to interact with your brand. The idea behind personalization is to make your customers know you care about their choices.
Why Customers Prefer Personalized Experiences?
Customers desire control. With personalization, they are not just getting what everyone else is getting; they are getting something tailored to their needs. And because of that, it makes the customer feel more in control.  
In our school photography division, the photographer takes one picture of each kid, but, because we shoot on green screen, we can turn that one picture into many different products.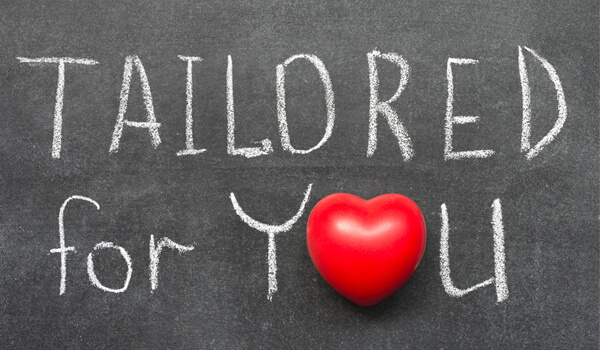 For example, if the mother would like to have a nice background that fits with the photo frame in the living room and the father is a hockey fan, the one image can now sell two products: one background of the mother's choice and a second background of the Montreal Canadiens locker room, thanks to our exclusive partnership with the Montreal Canadiens Children's Foundation.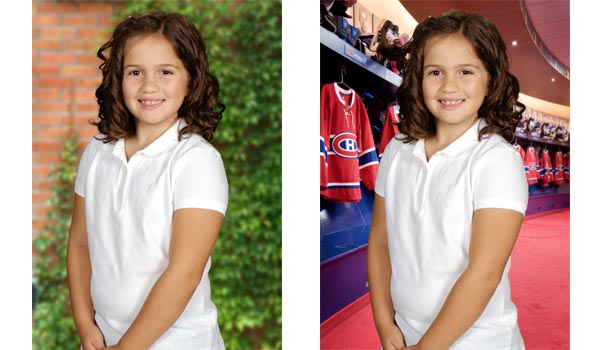 By using green screen, all is possible in terms of personalization
Green screen photography is different from other kinds of photography because you can sell many products from just one picture. In other words, you can customize a product to match your customers' needs simply by changing the background.
Increase your bottom line by offering the kinds of products you see here, made possible through green screen.

Green Screen is magic
Let's see how 36Pix's school photography division is taking every opportunity to upsell with green screen. Increase your bottom line by offering the kinds of products you see here, made possible through green screen.
Everybody belongs to a club or team
Montrealers LOVE their hockey team, The Montreal Canadiens, so 36Pix took this as an opportunity to gain partnerships with Montreal's 3 main professional sports teams and offer exclusive backgrounds to their customers.

People are proud of their school and their city
Offering backgrounds of community landmarks is a sure way into the hearts of your costumers, which means a great way to upsell your products.  

How personalization can help your business?
Personalization drives impulse purchases:
The majority of customers bought products they did not expect to buy due to a personalized product. Here we will activate latent demand.
Personalization will increase your profit
:
The majority of  consumers say they have purchased something more expensive because of personalization. And remember, one picture = multiple products.
Personalization leads to loyalty
This is the "Grail" of personalization. Most of the customers will likely repeat the experience after a personalized experience. Personalization will help you stand out from the competition.
In conclusion, with personalization you will improve the customer experience, increase your revenue, increase customer retention and loyalty.